EXHIBITION - A LITTLE WORLD OF HAPPY FRIENDS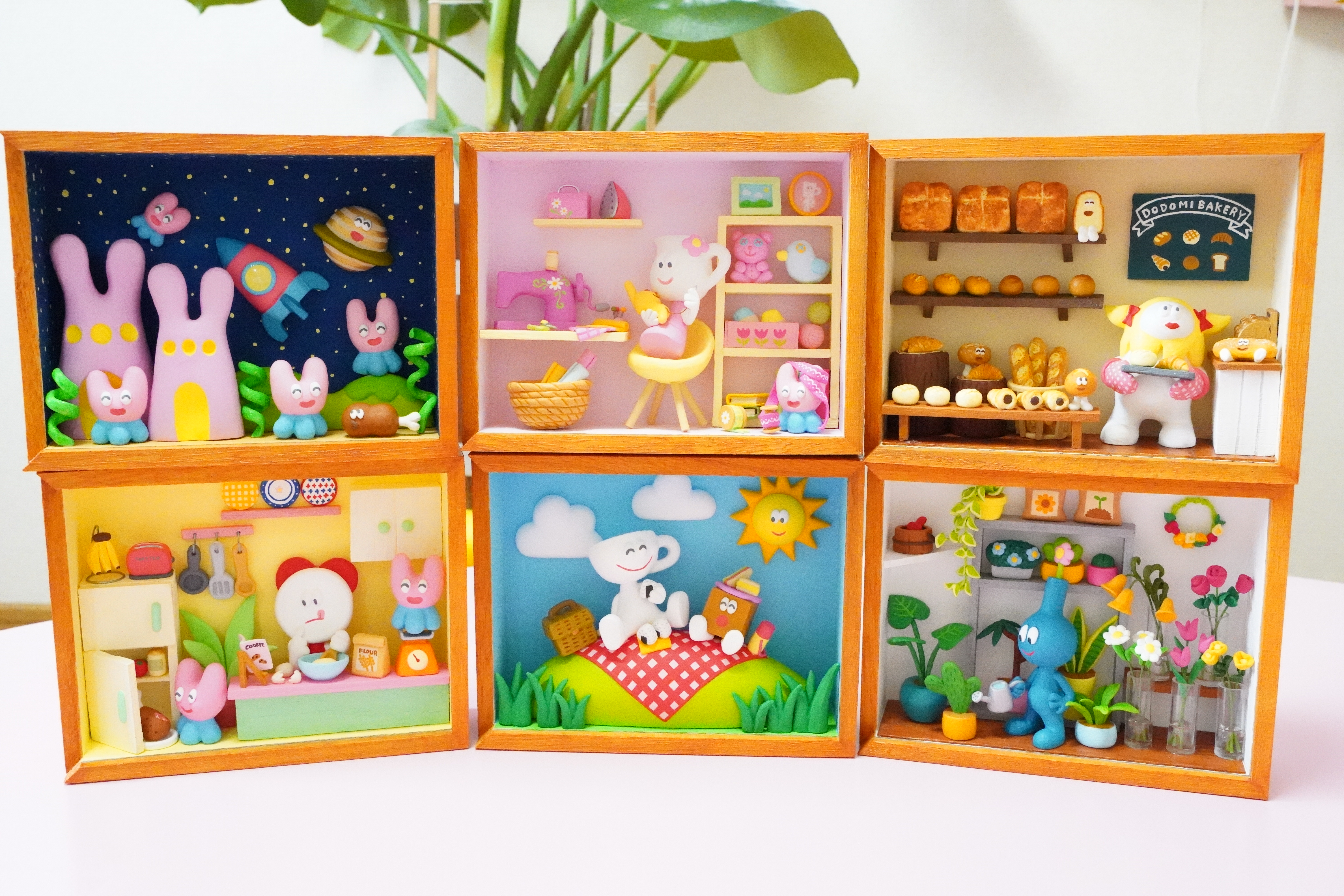 ℹ️About "A LITTLE WORLD OF HAPPY FRIENDS "
I made the daily life of my characters into a work.
It's a favorite scene for each character.
Sewing, watering flowers and making sweets, and so on.
They are happy moments for them.
I hope people who see my works will feel happy.
A LITTLE WORLD OF HAPPY FRIENDS
我將創作角色的日常生活變成了作品。
每個場景都是小角色們最喜歡的日常生活,也最能反映出他們的小個性。
縫紉、澆花、製作糖果等等,對他們來說是幸福的時刻。
希望來參加展覽的小夥伴們也能一起進入可愛的外星星球,一天都能快樂。
ℹ️About artist
SAKAGUCHI YUKIKO
Japanese artist based in Tokyo.
The representative character is Rabbit alien.
She also creates many cute & funny characters, and sometimes makes stop motion animation.
SAKAGUCHI YUKIKO 是居住在東京的日本藝術家。
她創作的角色代表人物是兔子外星人,在她創造的外星世界觀下,
同時還創造了許多可愛有趣的角色,與兔子外星人打造了無比可愛的生活。
在創作之餘,有時也會將作品製作成定格動畫,
希望可以透過影像化的方式,讓大家感受到她想傳遞的可愛之意。
—————————————————————
📍Pop-up time : 7/3 (SAT) – 7/24(SAT)
📍Pop-up Place : @somethinggood_tw
台北市松山區民生東路三段130巷18弄12號1樓
1F, No. 12, Aly. 18, Ln. 130, Sec. 3, Minsheng E. Rd., Songshan Dist., Taipei City 105, Taiwan (R.O.C.)
---