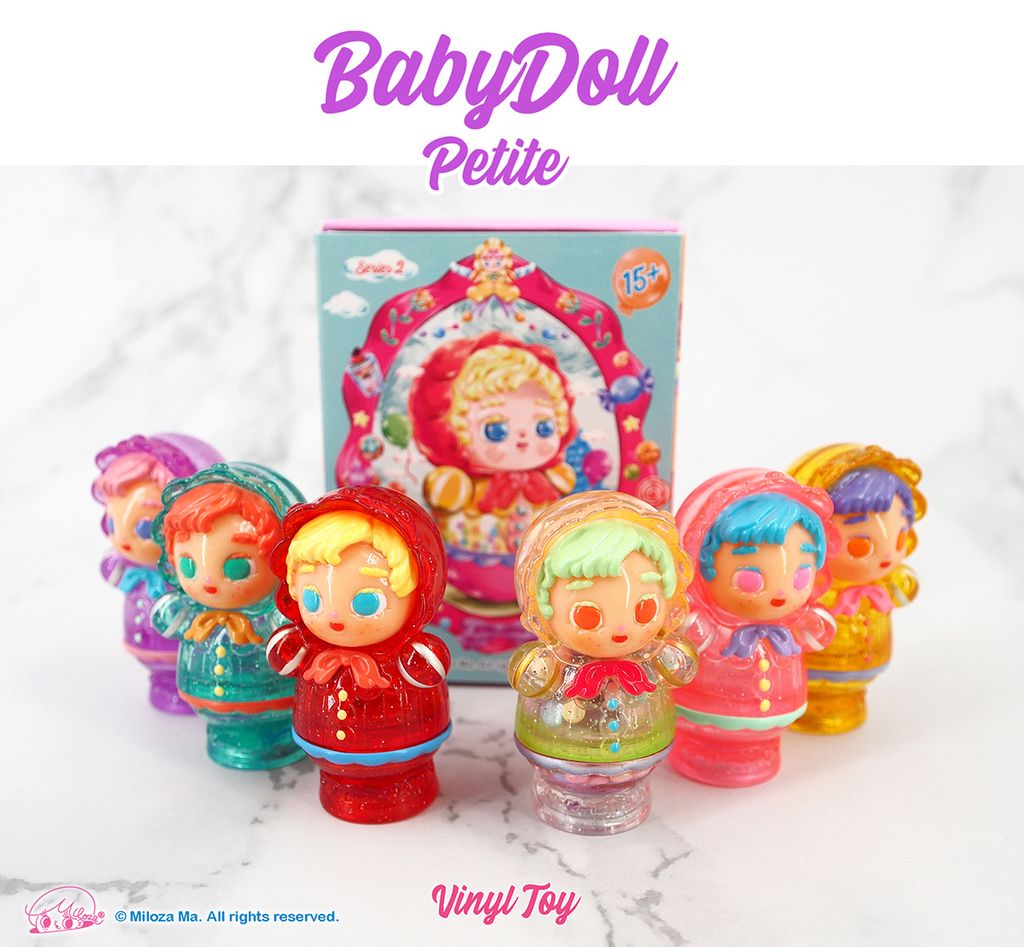 《 Baby Doll Pepite Blind box 2 - set 》
🌟Artist / Brand Miloza Ma @milozama
Miloza is an artist from HongKong.
Her art work is full of pure fantasy.
She focus on self soul exploration,
but at the same time she add virginity in her painting.
-
As an Illustrator, her works make collector feel energetic.
As an character, her character could be a wonderful fantasy from anyones childhood.
Wish all of you could find your original intention from the cute.
---
🌟 GOOD detail
《 Baby Doll Pepite Blind box》
。price :
1. random box 350元
2 . set box 2000元
(6 type in a set including the secret, and 1 Baby Doll A3 poster.)
。height : 5.5 cm with stand
。color : Transparent Red, Green, Blue, Pink, Pastel Yellow
+ Clear Glitter Gold (Chase)
。normal type : 5 type
。secret type : 1 type
。materials : Produced with high quality slush-molded softvinyl
---
🌟 Collector notice
Product will need to add shipping fee to your country.
Shipping will takes time, so please make sure to be order.
All artwork are handmade, we can't 100% make sure its that prefect you liked. Please make sure BEFORE make the order.
We don't offer the refund because you don't like it.
International order we will use the EMS as the usual selection, but if you are ok to be waited and want to cost down on shipping, please connect us.
---